"Using the Cowboy Culture to reach the world with the Gospel"
We have a new Cowboy Church starting in Angier, N.C.   Come out and support these folks for their new church launch on September 23 !! You are sure to receive a blessing!!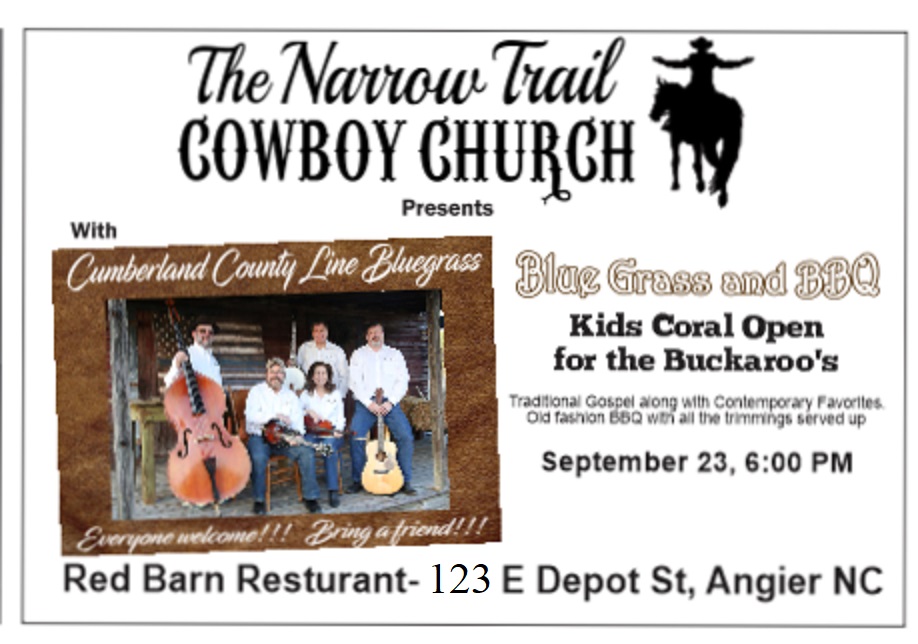 FALL 2018 ROUNDUP
The Fall Roundup has been scheduled back at 4B Farm!!
Reservations fill up fast, so call today.  Phone number and rates are listed below the flyer !!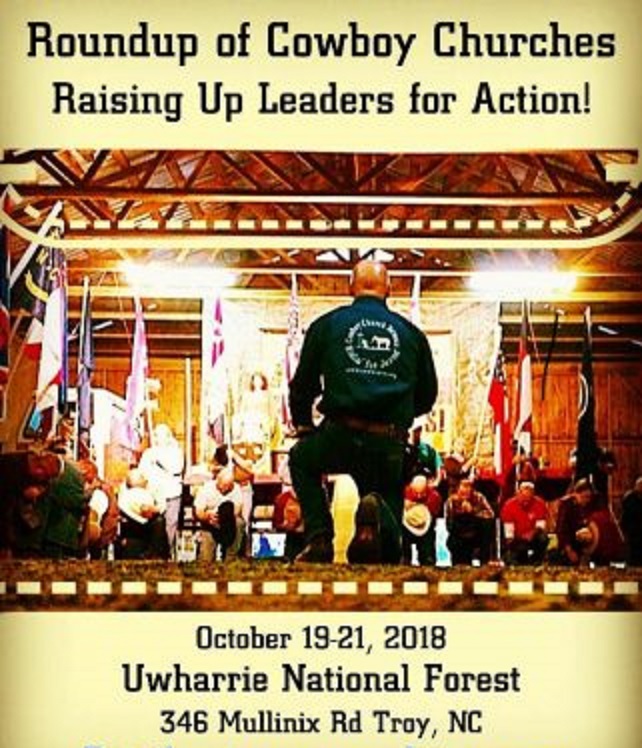 Camping $35/Night      Stalls $20/Night     Outside Corrals $10/Night
Call 910-606-1052 for Reservations!!  Go to 4Bfarm.net for more information