Attention:  If your Cowboy Church is having a special event , send us a flyer or some detailed information and we will post it !!   Send information or a flyer to Mary at Summerbreezefarm1@yahoo.com !!
Cowboy Church Network Spring Roundup in Kentucky
Details Coming Soon!!    We always have a great time so be sure to check back and plan to attend. !!
May 20-21
Top Hands Clinic - Heaven's Drovers Cowboy Church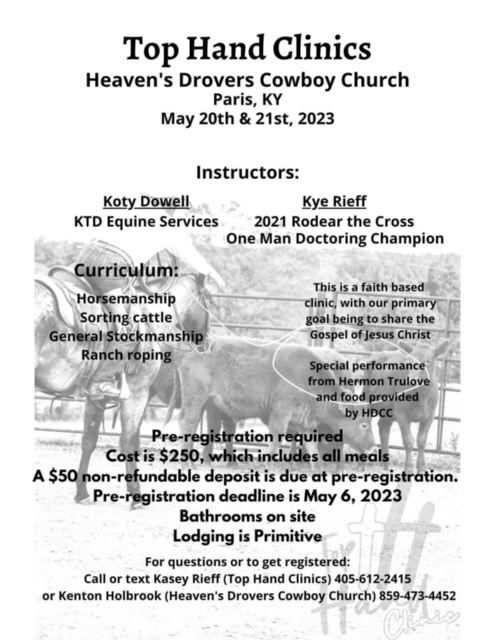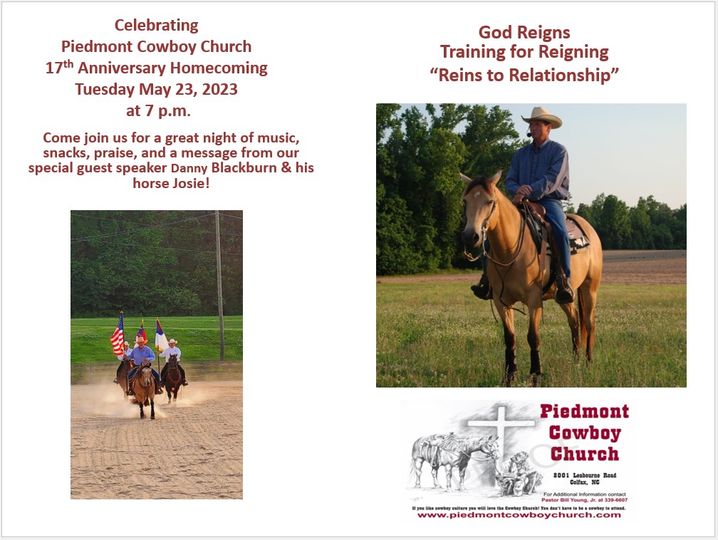 Cowboy Church Revival at Piedmont Cowboy Church - more details coming !!
Cowboy Church Network Fall Roundup at 4B Farm !!