Attention:  If your Cowboy Church is having a special event , send us a flyer or some detailed information and we will post it !!   Send information or a flyer to Mary at Summerbreezefarm1@yahoo.com !!
March thru December 2022 Carolinas Cowboy Church has a full list of activities !!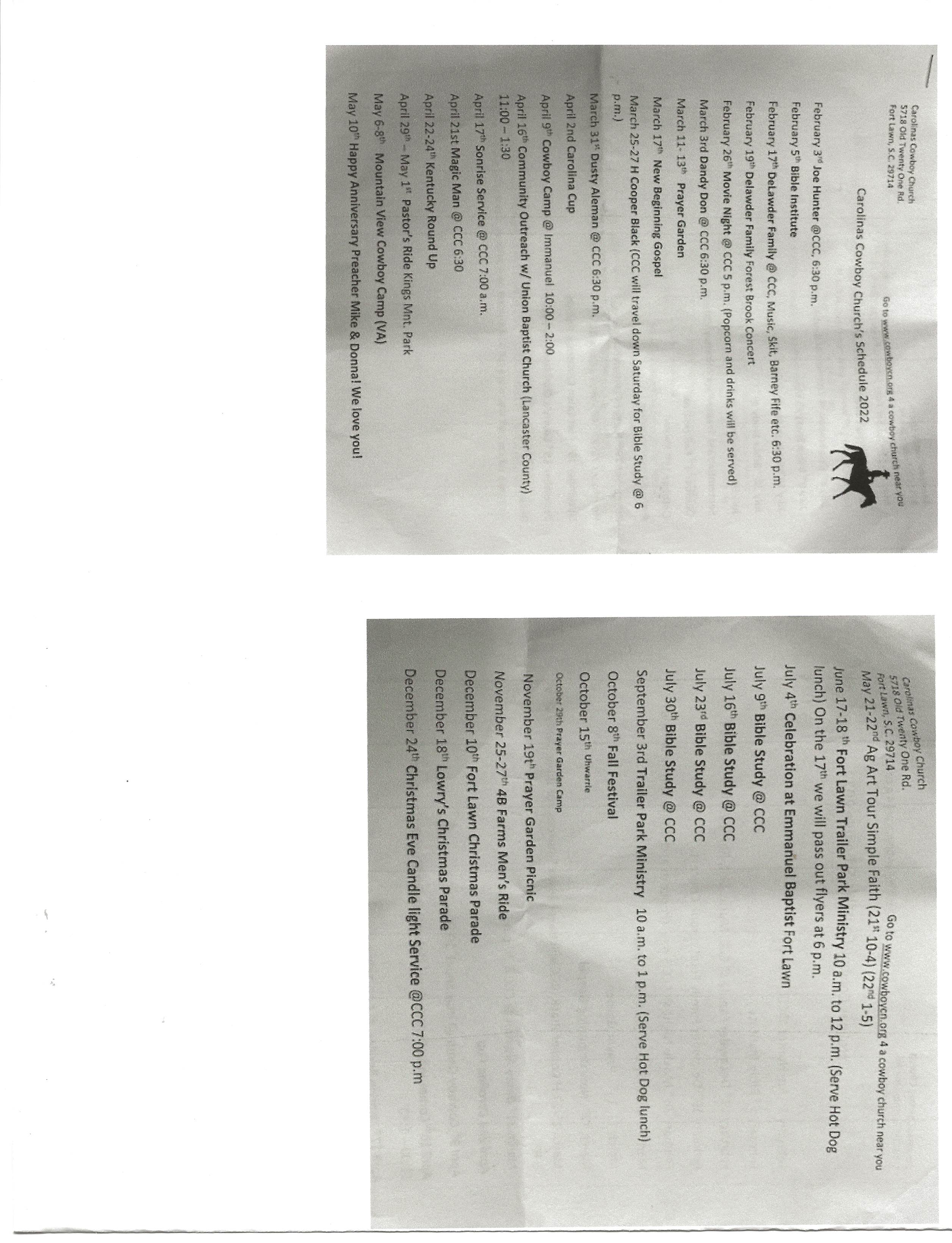 May 7 Cowboy Church Roundup Event
Sponsored by Stockyard Cowboy Church, Coolwater Cowboy Church and Narrow Trail  Cowboy Church.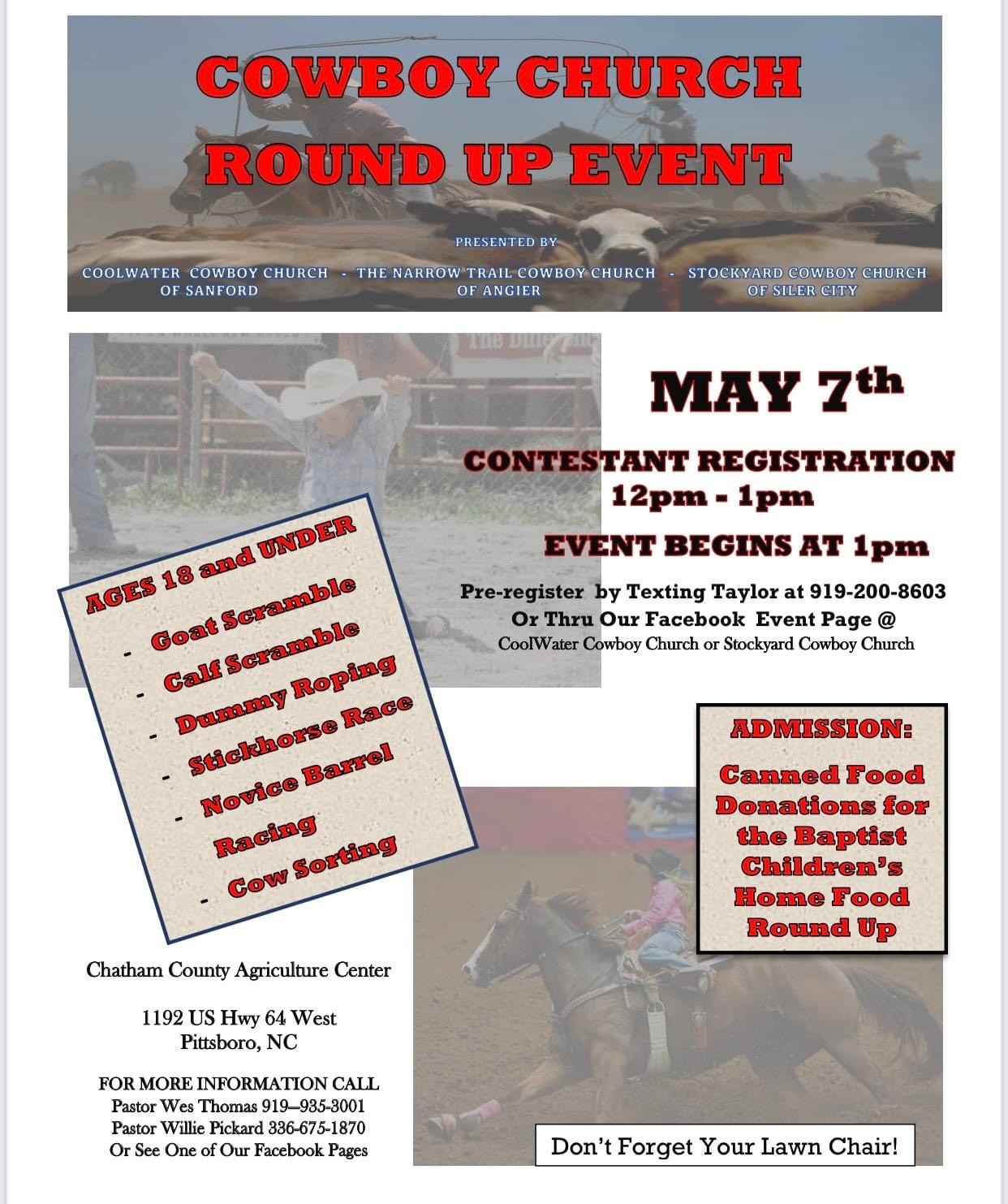 May 7 Cowboy Gathering at Tri-County Cowboy Church in Rockwell, NC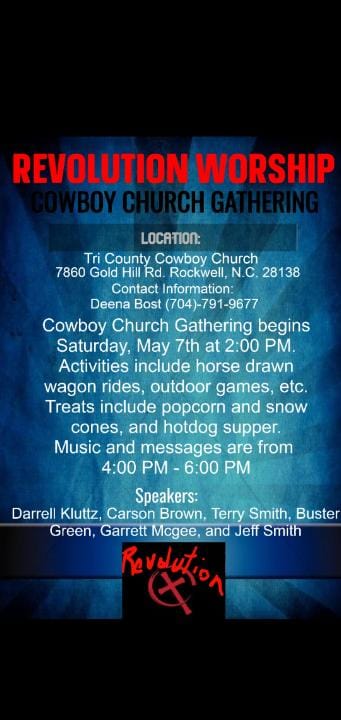 June 3-5 Cowboy Bible Ministry at 4B Farm and Campground (Rain Date)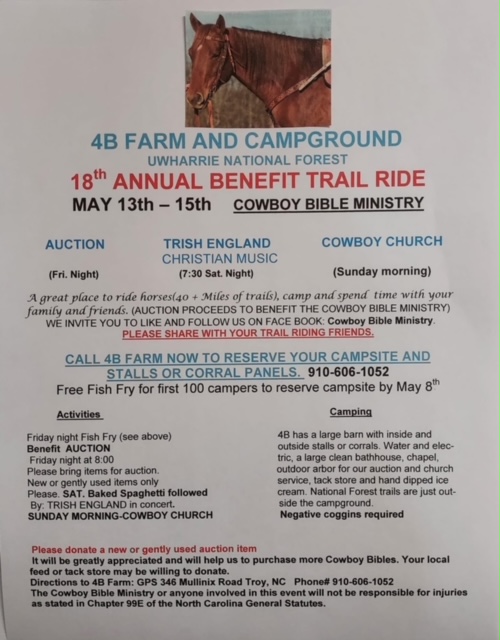 September 18-20, 2022
Smokey Creek Cowboy Church Revival !!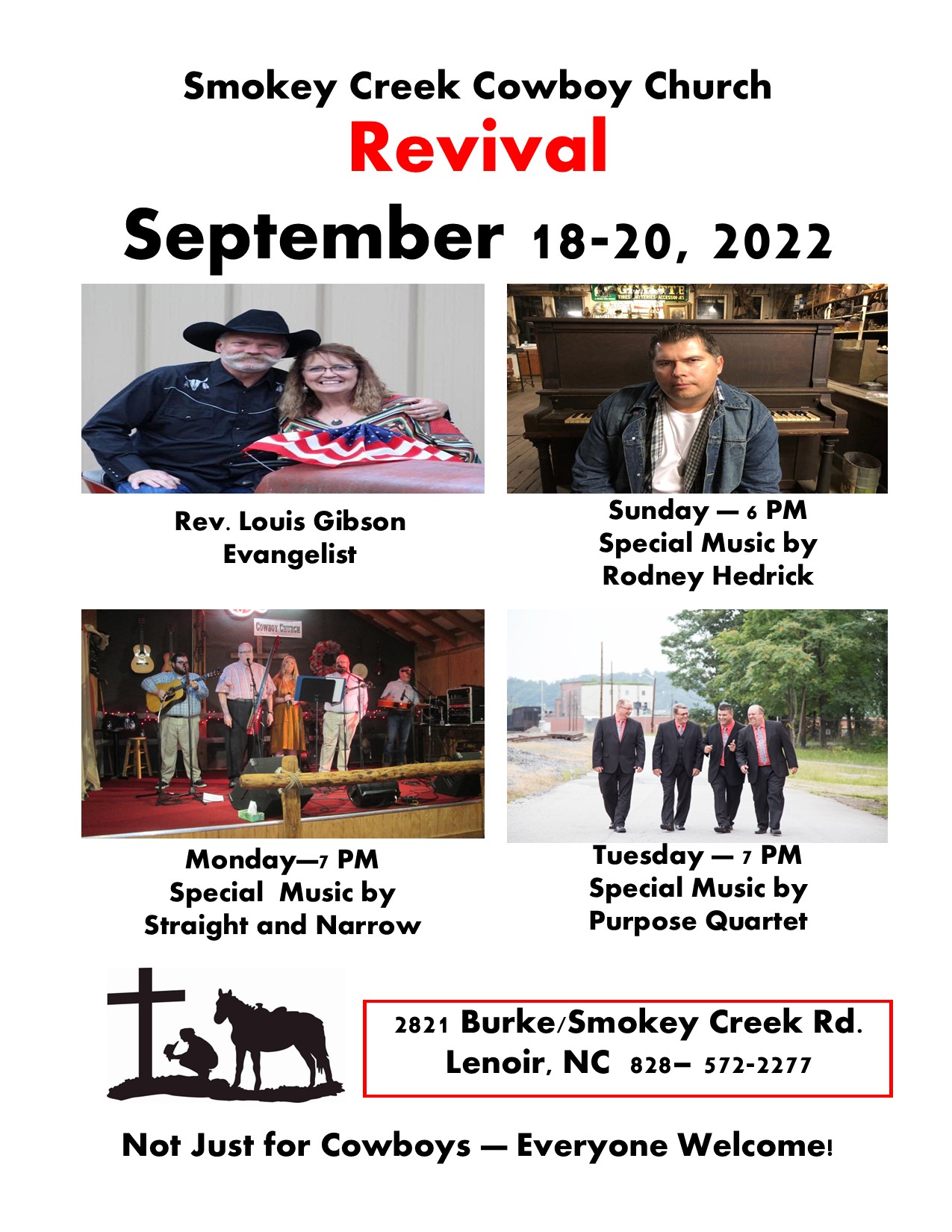 October 14-16
Cowboy Church Network Fall Roundup at 4B Farm !!  This years theme is "Proclaiming the Truth! Psalm 119:30 "I have chosen the way of Truth"
November 4-6
4th Annual Mens  'Ride of a Lifetime' at 4B Farm !!