Cowboy Church Planting Seminar !!
Church planters and leaders are invited to attend the BRASS TACKS for Cowboy Church Planting Seminar ! Thanks to the generous financial support from cowboy church partners we can offer this class at no cost to you! Register now!!
We also offer the "live streaming option" for those who live outside of NC.
FALL 2018 ROUNDUP
The Fall Roundup has been scheduled back at 4B Farm!!
Reservations fill up fast, so call today.  Phone number and rates are listed below the flyer !!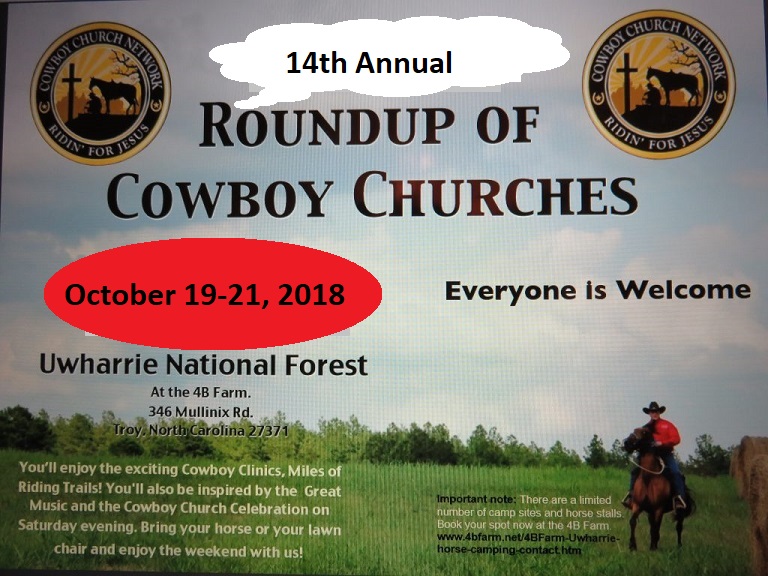 The 4B Farm address to use in your GPS is 346 Mullinix Road, Troy, N.C.
Camping $35/Night      Stalls $20/Night     Outside Corrals $10/Night
Call 910-606-1052 for Reservations!!  Go to 4Bfarm.net for more information