"Using the Cowboy Culture to reach the world with the Gospel"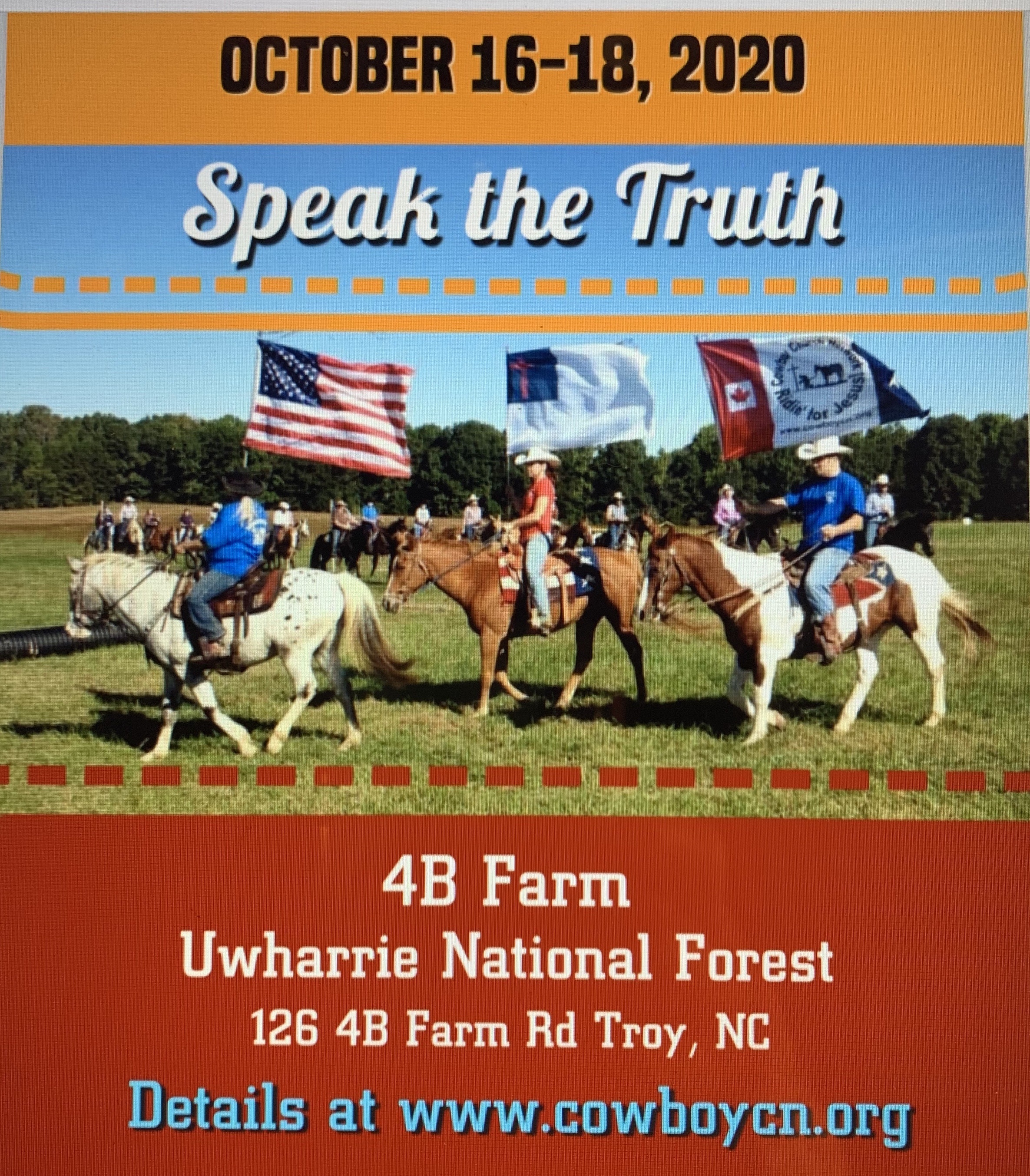 The Fall 2020 Roundup of Cowboy Churches will be here soon!!    We are going to have an AWESOME time.!!   4B Farms still has a few available camp sites and stalls so make your reservations now- click on the button below to go to their website. 
 On Saturday breakfast, lunch and supper will be available .
Breakfast and lunch will be donations (Bacon, sausage , eggs, pancakes for breakfast) (Hot dogs, chips, drinks and dessert for lunch).
Supper will be ribs and chicken with sides, dessert and a drink for $10 per plate 
We will also be having our 'Silent Auction' on Friday evening and Saturday until 2 PM  - if you have items to donate, please bring them !
Tentative schedule:  
Friday check-in,  trail riding  and singing in the evening (Meals on your own)
Saturday:
>Morning events will include group meetings for ladies, men, pastors and children.  
>  Afternoon will be various events, trail riding and vendors . Silent auction ends at 2 PM!!
>
The Celebration of Cowboy Churches will be at 4 PM followed by supper at 6 PM.
> 
Evening will be Cowboy Singing!!
Sunday morning:
Cowboy Church Service
The above schedule is tentative and subject to changes.  A detailed schedule of events and time schedules will be coming later!!